WITH YEARS OF WEDDING EXPERIENCE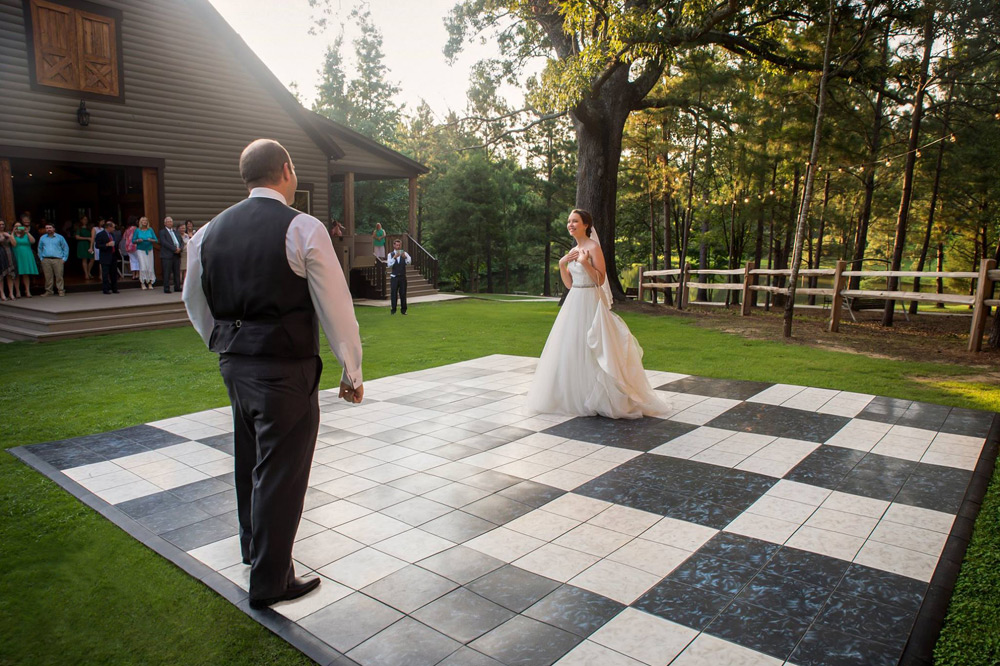 ALL OF YOUR LIFE YOU HAVE DREAMED OF YOUR FAIRY TALE WEDDING, AND NOW IT'S A REALITY!
We are here to help you plan for your special day, make it stress free, and provide you wedding packages or customize it to your vision. We are an award-winning wedding venue that offers all-inclusive packages from rehearsal dinners, weddings, receptions, overnight accommodations and personal services that you will treasure forever.
Beautifully located on six acres we can offer you a stunning custom-built Lodge, outdoor chapel, a courtyard with an outdoor bandstand, our one-of-a-kind Bridge crossing overlooking Kingfisher Lake, the famous 'Bunk House' for our Brides, and the legendary 'Men's Quarters'. Once you have passed through our entrance and enter the grounds of Kingfisher you are automatically taken to another time, and place.
Kingfisher Lodge all inclusive Wedding Packages are planned to achieve your wedding budget plans. They are designed with you in mind and are very affordable starting at $3300 to create your 'Happy Ever After Day'.
With years of wedding experience, we can provide you with wedding planning and professional vendor support, we are a family-based wedding venue ready to give you outstanding service. Together we can help you plan your entire wedding weekend packages or design your wedding to complete your dreams.
Our goals are simple, to give you, your wedding party and friends the experience of a life time without stress. We look forward to seeing you soon on the grounds of Kingfisher to tour our award-winning venue.
Services
Kingfisher Lodge is a 6500 sq. ft. building that can host weddings, receptions, banquets, formals, reunions, and more!
Photo Gallery
Browse through the gallery to veiw the beauty of Kingfisher Lodge, and all of its wonderful accommodations.
Testimonials
Kingfisher Lodge has the reputation for making wedding dreams come true! See what people are saying.